Zakopane - Poland
14/06/11 18:22 Filed in:
Travel
Zakopane is a very touristy town at the border to Slovakia. In the winter, it is a ski resort. In the summer, it is great for hiking. I made it to two places:

I just fell in love with Lake Morskie Oko. I felt like shooting a picture every 100 meters, although it was very cloudy and partly rainy that day. I guess it is like that most of the time, because it is mountains with a lot of forests. This lake is located in the Carpathian Mountains. This part of the mountains is called the Tatras and is the highest region and are declared as a national park. That is probably the reason why it is difficult to get to the lake. You are allowed to get as close as 9 km by car or bus. Then you have to park. The last 9km uphill, you have to walk or take a horse carriage or take a taxi. The road is asphalt. I walked all the way up and made some friends. Be prepared for some hefty rain. I thought I had a good rain coat, but this rain proved the opposite and I was soaked. As it was also quite chilly in that hight, I would really recommend to be well prepared for that. Luckily, at the end of the road and 2km bore there is big cafe where you get something warm to eat and drink. That saved me from undercooling.

We made a whole round around the lake, but for the way back we decided to take the horse carriage. That is much faster and sooo relaxed after all that walking and rain. But it was really woth the effort. I would do it anytime again.

Here is my favorite picture I took from the lake. If you would like to have it in higher quality for the screen click here. If you need the best quality I have for printing, click here.

Note that it was a bit tricky for me to find the way here. I had a map from the tourist office saying, follow the road to "Lysa Polana" which is the border crossing to Slovakia and the parking place is very close to that border, but still on the Polish side. Well "Lysa Polana" is not the name of a town or a street, so my GPS couldn't find it. It was easiest to type in the name of the next town in Slovakia (Tatranska Javorina) and just not cross the border. Then you will also see a number of signs labelled "Lysa Polana".


Trip to Hannover
22/03/11 13:26 Filed in:
Travel
Visiting friends in Hannover: We were lucky with the weather and made a trip to the mother nature. This place is called Hohenstein. There is a nice rock on which you can rest and enjoy the view after half an hour of going up a few hundred meters. Pity that we didn't think of bringing our picnic. We could enjoy the awakening of the nature in springtime and the sun shine. There were very few people around. I guess because it was a Tuesday. If you like mountain biking, this is a nice place to go.
More precise location: Hannover -> Hameln -> Papmühle -> Hohenstein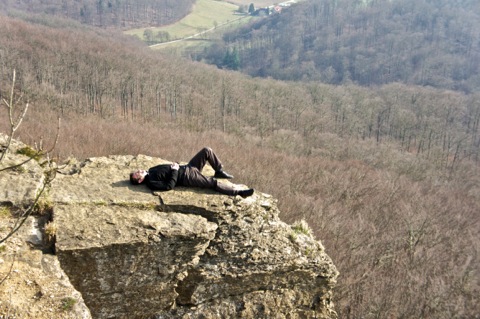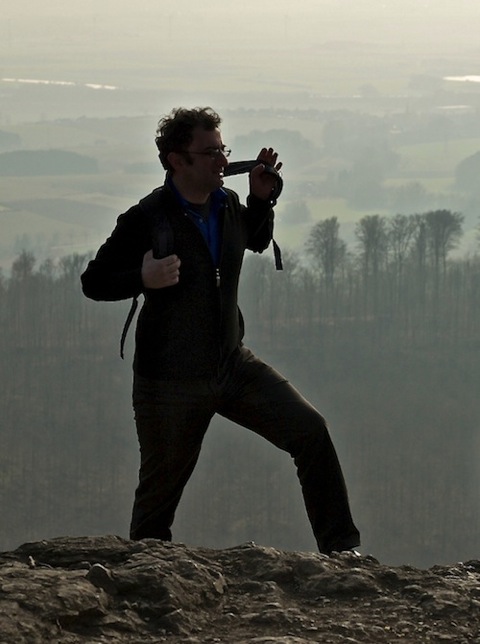 [Sleeker_special_clear]